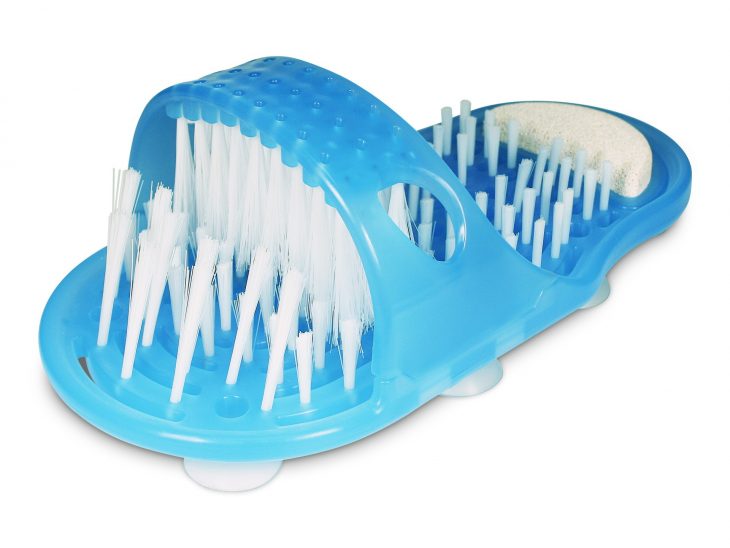 Easy Feet Review – Does it Really Work?
Don't you just hate having the bend over in the shower to reach your feet with the bar of soap? It really is a hassle! Thanks to a new product called Easy Feet – that is no longer an issue. We ordered the Easy Feetproduct and put it to the test – so take a look below to see what we thought of it.
Easy Feet – The Product
The product idea for Easy Feet is actually surprisingly simple. Essentially, it is a contraption which has sucker pads on the bottom – so that it is able to stick to the floor. Once stuck, you put your feet inside much like you would with a flip flop (it actually resembles the same shape).
Inside the device are numerous brushes – and a pumice stone at the back for exfoliation of the soles of the feet. By simply pouring a little bit of body wash in to the brushes, you are able to work your feet up in to a nice lather – so that you can literally wash your feet with no effort whatsoever.
Product Quality
One of the best things about the Easy Feet product is that it is of such high quality. Much to our pleasant surprise – the brushes are firm and durable, and the pumice stone is very nicely shaped to fit in the back of the device.
The plastic is durable plastic, and the numerous sucker pads on the bottom are built to last. It is fair to say that from the ground up, this product has been designed with longevity in mind.
Buying the Easy Feet System
Easy Feet is available for sale through the internet and in select stores throughout America. We highly recommend that you consider buying it from the official website as you may find substantial discounts for electronic purchases.